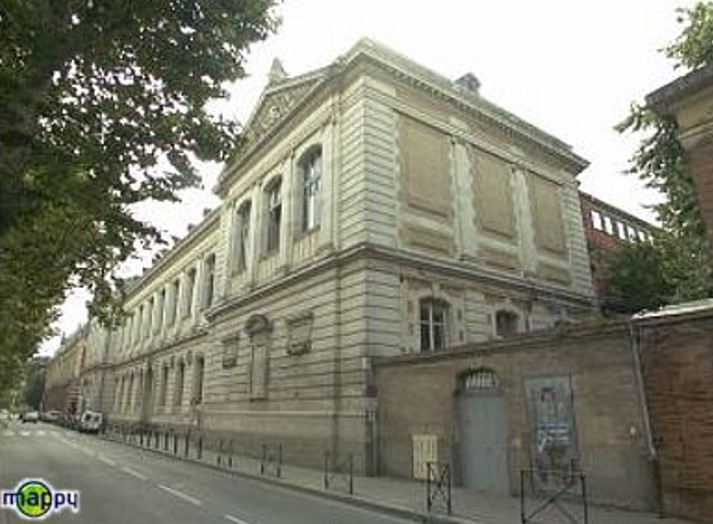 4th Franco-chinese Symposium on Health Law and Bioethics
Toulouse Wednesday, 1st ,July 2015
Salle du Conseil Faculté de médecine 37 Allées Jules Guesde
Organized in cooperation with:
The China Health law Society
The International Institute of Health Law Southern Medical University SMU (Guangzhou)
The Law school of Tsinghua University (Beijing)
The Law School of Shandong University SDU (Jinan)
The Paul Sabatier University
The Toulouse1 Capitole University
The Centre de droit des affaires
The Research center EPITOUL
The French Chinese society of biolaw
L'UMR/INSERM 1027
Agenda
9:00 Opening session:
Pr Eric Crubezy Vice President of Paul Sabatier University Pr Sovan Lek International affairs UPS, Pr Laurent GrosclaudePRES and Toulouse University Pr Jacques Larrieu Toulouse 1 Capitole University , PrChen Weixing, Vice Dean Law School of Tsinghua University, Invited Professor University Paul Sabatier , Anne-Marie Duguet UMR/INSERM 1027 UPS.
9:15 - 10:30
AM Duguet:
French-Chinese Working Groups created during the Cai Yuanpei et Xu Guangqi programs.
Presentations of research works conducted in the Working Groups: Health Law, Public Health and Intellectual property law. -Pr Wang Dong : Quantitative evaluation of healthy life styles of University students -Dr Hong Yiping : International economic legal cases on pharmaceutical affairs -Ms Chang Jinghui Health communication and doctor patient relationship
11:00 - 12:30
Presentation of co-directed works of PhD students and young researchers : -Ancient Chinese literature and doctor patient relationship Ms Wang Jue (SMU) -Health issues of marginal groups Dr Gao Yifei (SMU) -Medical disputes and mediation Chen Xin (Kunming University) -Title to be confirmed Meng Wen (Shandong University) -Title to be confirmed Chen Zihan (Shandong University)
14:00-16:30
Innovation in medicine : French-Chinese comparison on legal challenges, especially on intellectual property rights. - Innovation in connected devices A.Mendoza-Caminade Toulouse1 Capitole University - Innovation in robotics Pr J. Larrieu, Toulouse1 Capitole University - title to be confirmed Pr Feng Shujie School of law Tsinghua University Presentation of PhD students - Is property law the best way to promote medical innovation ? Charlotte Lamure (Toulouse1 Capitole University) - The evolution of Sui Generis instruments for geographical indication protection. How extension should be made in medicine? Song Xinzhe (Toulouse1Capitole University) - Biotechnologies and Intellectuel property Mou Li (Toulouse1Capitole University) - Title to be confirmedChuanjuan Zuhang (Toulouse1 Capitole University) - Title to be confirmed Thai Cuong Nguyen
16:45
Perspectives -Pr Chen Weixing proposal of a network for teaching and research. -Gauthier Chassang UMR INSERM 1027 : Research proposals on Biobanking -Emmanuelle Rial UMR INSERM 1027: Research proposals on health law and bioethics -Anne-Marie Duguet : Next Symposium and perspectives in the Xu Guanqi progam 2015 : cooperation UMR/INSERM 1027 and Southern Medical University (Guangzhou).
19:30
Diner offered by the Federative University of Toulouse (COMUE)